"The last gutter cover you will ever need, guaranteed!"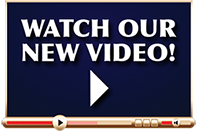 Now Available in Two Profiles!
FlexxPoint is now available in two easy to install profiles! FlexxPoint High Clearance (shown below) has been specifically designed for easy installation on gutter systems with high profile gutter mounting brackets.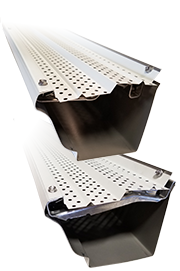 Residential?
You bet! FlexxPoint is easy to install, effortless to maintain, and performs year after year.
Commercial?
Absolutely! FlexxPoint Gutter Cover Systems manufactures FlexxPoint for standard commercial gutters, too.
Attention: Contractors
We're ready, willing, and able to provide FlexxPoint Gutter Covers in the quantity and quality you need. Combine the ease of installation with the value of FlexxPoint, and you'll appreciate our gutter covers even more!
Free Shipping
We offer FREE shipping, including residential delivery, to the lower 48 states!


FlexxPoint Gutter Cover Systems
FlexxPoint Gutter Covers bring real peace of mind to homeowners around the world who need a gutter protection system that really works the first time and every time. FlexxPoint keeps debris out of gutters, allowing nothing but water to flow freely through the gutter system.
Install FlexxPoint (it's easy!), and put an end to gutter cleaning. Imagine, no more dangerous trips up the ladder, lower your maintenance costs, and decrease the hassles. Even better, FlexxPoint installation won't void your roof warranty, and it won't decrease the appeal of your home (yes, the house pictured here has FlexxPoint Gutter Covers installed; click here for an even closer look, and we think you'll agree it's a great-looking house).
Learn more about FlexxPoint Gutter Cover Systems, and you'll see our commitment to value, quality, and our customers. And then place your order today!

— FlexxPoint Gutter Covers Customer Comments —